About Us
Sarasota Housing Authority (SHA) is committed to providing quality affordable housing to enhance the lives of our residents and promote their independence. Our professional team members provide housing assistance to over 2,000 low-income families in Sarasota. In addition to affordable housing, SHA endeavors to help our families access appropriate services to improve their lives and are an award-winning industry leader in early childhood education.
Our Mission
Sarasota Housing Authority (SHA) is committed to providing quality affordable housing to enhance the lives of our residents and promote their independence.
Historical Highlights
SHA was formed in 1938, and was only the eighth housing authority formed in FL.
In 2005, SHA was placed into federal receivership, after HUD found that SHA was troubled in several aspects, including financial, physical condition, and management.
In 2008, SHA was turned back over to local governance/locally-appointed board, marking one of the fastest and most successful HUD receiverships in history.
In 2009, Janie's Garden Phase I was completed, providing 86 new apartments where Janie Poe once stood, and marked Sarasota's first mixed-income rental development.
In 2010, Sarasota County turned its 500+ voucher program over to SHA.
In 2011, SHA completed construction of Janie's Garden Phase II, adding another 68 mixed-income apartments, as well as 10,500 square feet of ground floor retail along Dr. MLK Jr. Way.
In 2012, SHA's 501c3 affiliate, the Sarasota Housing Funding Corp (SHFC), completed it's first multifamily acquisition/rehab of a 15-unit complex at 251 N. Tuttle Avenue, which houses extremely low, very low and low income families.
In early 2013, SHFC also opened a brand new 28-unit brownstone style townhome development named King Stone on Dr. MLK Jr Way at Maple, which also houses extremely low, very low and low income families.
SHFC now owns 15 single family homes throughout Sarasota which are all leased to very low income families.
In 2013, SHA won the Most Outstanding Agency in Florida as voted on by its peers from the Florida Association of Housing & Redevelopment Officials.
In 2016, Phase 3 of Janie's Garden, with its 72 apartments, is completed and occupied, completing the three-phase development of the 226- unit Janie's Garden.
In 2022, Amaryllis Park Place, a beautiful, new 84-unit elderly community, opens marking SHA's first elderly development in 45 years.
Later in 2022, Lofts on Lemon, a striking 5-story, 128-unit development in the Rosemary District, featuring 76 affordable and 52 attainable workforce units, opens.
Today, SHA and SHFC provide housing to over 2,200 families and are constantly working to develop more affordable housing in Sarasota.
SHA is also a HUD High Performer in every category, for many years running, for the first time ever.
Policies
Annual Plan Public Hearing
The Sarasota Housing Authority (SHA) will hold a public hearing on its required Annual Plan 2023 and Capital Fund Budget Five-Year Action Plan for HUD on December 19, 2023, at 9:00 a.m. at its Central Office located at 269 S. Osprey Avenue, Sarasota, FL. The draft plan (above) is also available for review at the SHA Central Office located at 269 S. Osprey Avenue, Sarasota, FL 34236 during its regular hours of operation, 8:00 a.m. through 5:00 p.m., Monday through Thursday.
Board of Commissioners
SHA is governed by a seven-member Board of Commissioners who were nominated by various Mayors and confirmed by the Sarasota City Commission.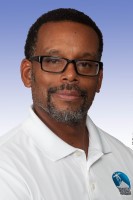 Jack Meredith
Chair
Jack Meredith has over 35 years' experience in architecture and construction and has a strong passion for order and supporting the human experience in his work. His interest in architecture began in the mid-1980s when he was a young carpenter designing, building, and constructing residential and commercial projects as a licensed contractor. After working as a contractor, he decided to pursue a career in architecture and pursued his architecture degree at Boston Architectural Center (BAC). The studios at BAC challenge normative architectural practices and materials, encouraging the use of innovation with restraint. This approach profoundly influenced his work both during college, and throughout his career. Jack currently serves as Director of Harvard Jolly Architecture's Sarasota office where he works full time having overall accountability for the Harvard Jolly team by providing essential leadership.
In addition to his professional and educational experience Jack is dedicated to urban renewal and minimizing the impact of gentrification throughout urban communities. He's committed in developing strategies to maintain the Sarasota Housing authorities' mission to "providing quality affordable housing to enhance the lives of residents and promoting their independence."
When Jack is not working or volunteering, he enjoys spending time with his family: he is blissfully married to Terri and has four children
---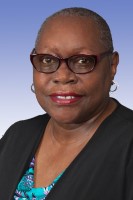 Ernestine Taylor
Vice Chair
Ernestine Taylor is an Air Force Veteran who became homeless and received a Section 8 Voucher. Once stably housed, she and her daughter enrolled in and completed the Family Self Sufficient program. This program helped them both complete degree programs and increase earned income, which propelled them toward economic independence and housing self-sufficiency, culminating in her graduating off of voucher assistance. Now another family in need is being housed with Ms. Taylor's former voucher. Ms. Taylor has served as volunteer for AmeriCorps Vista with Legal Aid of Manasota and Senior Friendship Center. She was also a Guardian ad Litem for the Twelfth Circuit. Ms. Taylor has over 14 years employment experience with various non-profit organizations in Sarasota County dedicated to serving family, children and seniors. Ms. Taylor is honored for the opportunity to serve on a Board that seeks to help families flourish and live affordably in our community. She supports and encourages residents of public housing and Section 8 to increase their earned income and progress toward economic independence and housing self-sufficiency.
---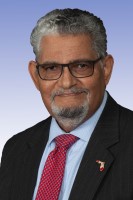 John Colón
John A. Colón is the Managing Partner of Sanderling Partners. He has spent over 30 years managing investments for his clients and has been duly recognized by several prominent firms. Mr. Colón most recently served as a Senior Vice President-Investments at Wells Fargo Advisors in downtown Sarasota. Prior to joining Wells Fargo Advisors, Mr. Colón spent more than a decade at Morgan Stanley in New York. While there he attained the rank of First Vice President, and was tapped to open the Locust Valley, NY office of the firm which he managed for several years.
Outside of the office, Mr. Colón has been active in his community both locally and at the state level. He has served as a Gubernatorial appointee on the State Board of Education, and the Manatee County Schoolboard. Mr. Colón has also been a Commissioner of the Sarasota Housing Authority since 2005 and has served as its chairman 4 times over the years. He currently serves on the Board of Sarasota Teen Court, Manatee Tiger Bay and the Florida Council on Compulsive Gambling Board of Directors.
---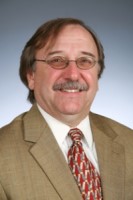 G. Duane Finger
Gerald Duane Finger is retired from Richmond Redevelopment and Housing Authority where he served 31 years as Planning and Development Manager, Relocation Assistant, Director of Redevelopment and HOPE VI Coordinator. Duane was first appointed to the SHA Board of Commissioners in November 2004, and reappointed in April 2005, and served as Chairman. Duane was reappointed to the new, post-HUD receivership Commission in July 2008 and served as Chairman from 2008-2010, and also served as Chairman of Development Committee from 2010-2011. Currently, Duane serves on the Development Committee.
---
Deborah Sargent
Advocate for: Homeless, Elderly, Low Income, Veterans, Domestic Abused Victims. Involved with Sarasota Housing Board of Commissioners. Term ends Jul 31, 2024. Bicycle/Pedestrian/Trail Advisory Committee. Category: At Large-Term Expires: 2/28/2024. Citizens Advisory Committee for Public Transportation-Term Expires: 10/31/2023. SHAARC Resident Council: Elected Secretary 2020 to present. Faces of Hud groups: Newtown Farmers Market, Newtown Health Chat, CCNA (Coalition of City Neighborhood Associations) representation at the table for SHA Residents, Newtown Community Update. Works with Sarasota County Election Board as a Poll Worker (in Deputy, Inspector, Assistant Clerk) Election cycles 2016, 2020.
---
Carolyn Mason
(Picture and Bio Coming Soon)
---
Mark Vengroff
Managing Partner of One Stop Housing / Chairman of One Stop Cares
Mark Vengroff joined One Stop Housing (OSH) as its managing partner in 2018. He continues to build on his fathers legacy of providing clean, safe, affordable housing to working families for over 40 years. In Mark's first five years with OSH, the company had doubled in size with over 4,000 rental units across the State of FL and Memphis TN. The apartments include eight converted hotels, several large multi-family apartment communities, and many various sized multi-unit apartments. OSH is one of the largest for profit, Owner/Operators of Workforce Housing in the State of FL.
In 2019, Mark acquired and rebranded a construction company now named, One Stop Housing Development & Construction (OSHDC). OSHDC is licensed in FL and TN as a general contractor and licensed plumbing & electrical contractors. The savings gained through OSHDC's design/build and construction/renovation allows OSH to reduce its costs on new developments and continue to provide lower rents to working families. In 2020, Mark founded One Stop Cares (501c3) to provide the needed wrap around services to support the residents in the surrounding communities.
Prior to joining One Stop Housing, Mark was the CEO of Walker Advertising, a company owned by the Private Equity firm, Clearlight Partners. Walker is the largest legal advertising agency in the country that helps legal firms market and grow their practice. Employing 128 people, Walker Advertising handles the full marketing cycle, from filming, editing, placing media buys, and managing the consumer inquires through a 24/7 bi-lingual call center. During Mark's tenure with Walker Advertising, the company grew 18% in revenue to $45M over a 14-month period. After One Stop Housing acquired its fourth property, Mark joined the company to build its capabilities, infrastructure and scale the business for growth.
Prior to joining Walker Advertising in April 2016, Mark formed a medical lien finance company called, WestStar Group. Over a three-year period, as CEO, Mark set up five personal injury provider networks located in Florida and Colorado called, MeritBridge. MeritBridge provided underinsured and uninsured accident victims with the ability to gain access to quality medical treatment. WestStar underwrote the medical liens, advancing funds to the medical providers and then recovering the outstanding funds after the claim was settled at a premium. WestStar was later sold to First Financial Asset Management, the country's largest holder of medical receivables in the country.
Mark was the CEO of VWA for 9 years and was responsible for VWA growing the receivable management business from a $10 million in revenue to managing over $32 billion in assets, with 1,100 employees and offices in 19 countries. VWA sold its Order to Cash (O2C) assets to CapGemini on November 1, 2011, who then became one of the largest BPO O2C outsourcing firms in the world.
As one of the pioneers in the AR outsourcing industry, through Mark's leadership, VWA provided services to some of the world's largest companies: GE, Oracle, 20th Century Fox, Disney, Blue Cross, Microsoft, EMC and Yamaha. Mark's leadership, analytical style and engineering mindset placed VWA in a role of advisor and solution provider to many of the largest Global Finance organizations.
Widely recognized as an innovator in the way receivables are managed by global organizations, Mark was honored by Collection Advisor Magazine for three years in a row as one of the 50 most influential professionals in the collection industry. He has been quoted in publications including Credit Today, Collection Technology News and Recovery Advisor on a variety of business issues such as outsourcing and receivables management trends. He is the author of Successful Outsource Implementation and has been a frequent speaker at business and industry events such as the Billion Dollar Forum Series, and Hackett Advisory Group.
Mark currently sits on the Board for the Bradenton Economic Development Board, appointed Commissioner on the Sarasota Housing Authority, Founder/Co-Chairman for the FL Incubator, Chairman of a 501c3, One Stop Cares, and Managing Partner of One Stop Housing, One Stop Housing Development & Construction.
Administration
William O. Russell III
President, CEO & Custodian of Records
(941) 361-6210, ext. 224
wrussell@sarasotahousing.org
Ken Waters
COO/Deputy Director
(941) 361-6210, ext. 261
Viktoriya Coblentz
Director of Asset Management
(941) 361-6210, ext. 240
Michelle Stears
Director of Resident Services
(941) 361-6210, ext. 252
Jeremy White
HCV Director
(941) 361-6210, ext. 225
Lance Clayton
Director of Construction & Capital Improvements
(941) 361-6210, ext. 268
Andrea Keddell
Chief of Staff & Custodian of Records
(941) 361-6210, ext. 221
Nickol Ramirez
Business Operations Manager
(941) 361-6210, ext. 229
Yani Rosado
Agency Program Manager
(941) 361-6210, ext. 226
Upcoming Board and Board Committee Meetings
Tuesday, November 21, 2023, 4:30 p.m. - Development Committee - Zoom Meeting


Meeting URL:

https://us02web.zoom.us/j/86925106912?pwd=ay9EK3cyaGpRZ01qR245SStmVmtYUT09


Meeting ID:

869 2510 6912


Passcode:

346620


Dial by phone:

1-929-436-2866
Tuesday, December 5, 2023, 4:30 p.m. - Resident Interest Committee - Zoom Meeting


Meeting URL:

https://us02web.zoom.us/j/83059757700?pwd=a1hZNFVhcjZLUWk5bXBzRmdxZFIydz09


Meeting ID:

830 5975 7700


Passcode:

493005


Dial by phone:

1-929-436-2866
Wednesday, December 6, 2023, 4:30 p.m. - SHA Board Meeting, Board Room, 1300 Blvd of the Arts, Sarasota (This is an in Person for Commissioners)


Meeting URL:

https://us02web.zoom.us/j/87035972349?pwd=aGI2UTVUNm1LQkJXNW5oRmZRMjUzdz09


Meeting ID:

870 3597 2349


Passcode:

584947


Dial by phone:

1-929-436-2866
Board Meeting Information and Minutes
The Sarasota Housing Authority (SHA) typically holds regular board meetings on the fourth Wednesday of the month at 4:30 PM in our board room located on the ground floor at 1300 Blvd. of the Arts (Sixth Street). The public is welcome to attend SHA Board Meetings.
Board Meeting Packets
Board Meeting Minutes