Resident Services
The Resident Services Department is constantly expanding its program offerings to meet the needs of the resident population. Through SHA's non- profit partnerships, the Resident Services department is offering training programs that will enhance adult participants' life skills and develop additional job readiness skills that will lead to employment and ultimately a better quality of life. Our Resident Services Department also offers Youth Programs such as After-school Tutoring, a Summer Enrichment program, and other educational and life-enriching opportunities on select weekends and school holidays.
We are always looking for employer partners, guest speakers, and other community leaders to assist in this very worthwhile and rewarding mission. If you would like to assist or make donations to the Resident Services Department, please feel free to call (941) 361-6210 or e-mail us.
Resident Services Staff
Ken Water
VP of Resident Services
(941) 361-6210, ext. 261
Michelle Stears
Family & Youth Services Manager
(941) 361-6210, ext. 252
Brian Croke
Youth Academic & Attendance Advocate
(941) 361-6210, ext. 230
Ara Arteaga
Sr. Service Coordinator
(941) 361-6210, ext. 241
Charles Walker
Youth Thrive Coordinator
(941) 361-6210, ext. 263
Funding Partners
Sarasota County – Contracted Human Services
Community Foundation of Sarasota County
First Horizon
New College of Florida
Florida Wine Fest
Education Partners
Sarasota County School Board
Suncoast Technical College
Education Foundation of Sarasota
Sarasota County Libraries
University of Florida IFAS
4H
Conservation Foundation of the Gulf Coast
Ringling Museum
Suncoast Black Arts Collaborative
Non-Profit Partners
Women's Resource Center
Children First
Department of Children and Families
Suncoast Workforce Board
Salvation Army
Community Foundation of Sarasota County
All Faith's Food Bank
Boys and Girls Clubs
Centerplace Health
Sarasota Bay Estuary
Valley Bank
Patterson Foundation
SRQ Strong
Boys Girls Club
The Florida Center
Girls Inc.
Sarasota County Libraries
Sarasota County School Board
Sarasota Police Department
Agency Partners
Manasota Goodwill Industries
Habitat for Humanity
Suncoast Partnership to End Homelessness
SPARCC
Glasser Schoenbum Human Services Center
360 Community Solutions
Youth Thrive
The purpose of Sarasota Housing Authority's Youth Thrive program is to engage young people, enrich their lives, inspire them to dream and empower them to set and work toward goals that will enable them to break the intergenerational cycle of poverty. SHA Youth Thrive seeks to accomplish this by offering as many educational and life-enriching opportunities as possible directly to youth living in public housing.
Sarasota Housing Authority is grateful for the support of Sarasota County for its Youth Thrive programming.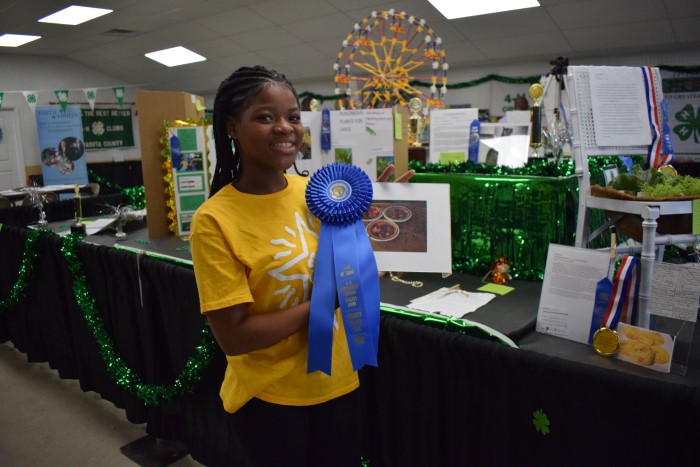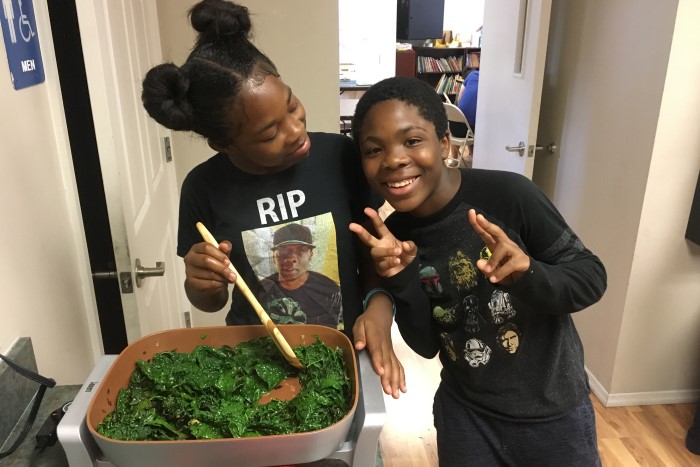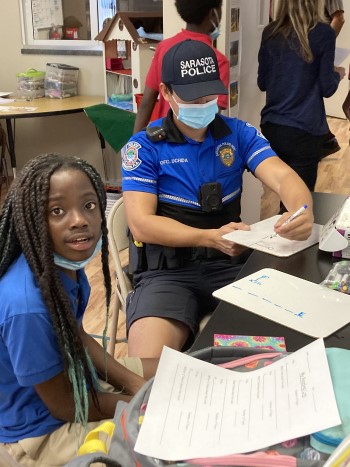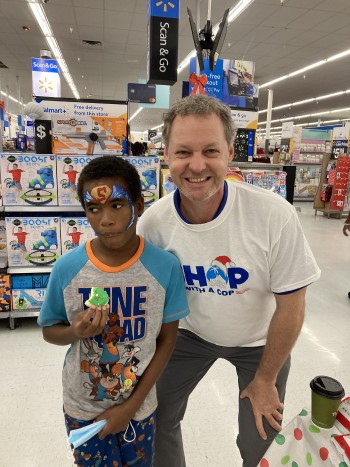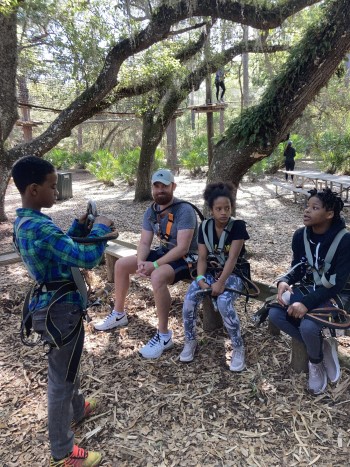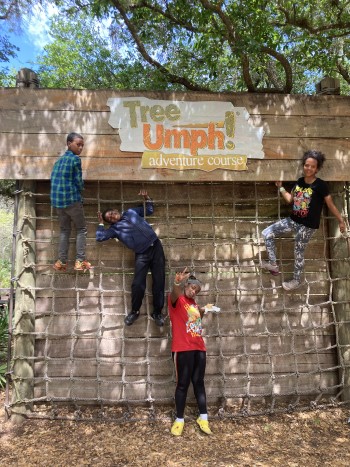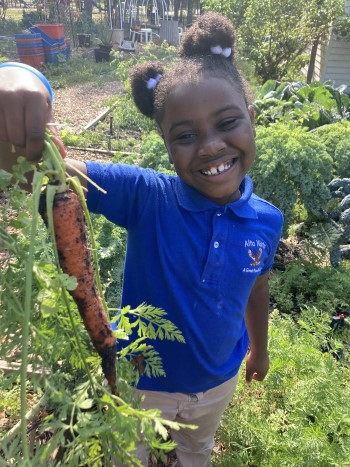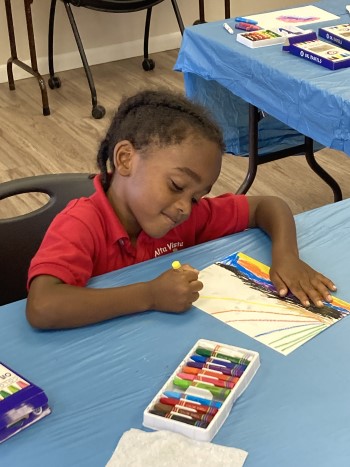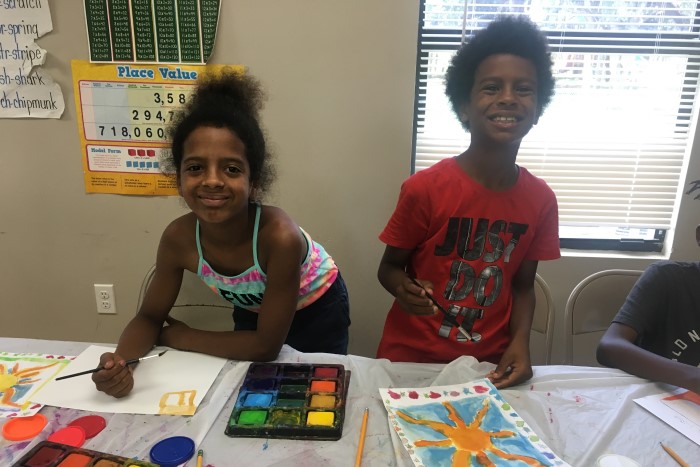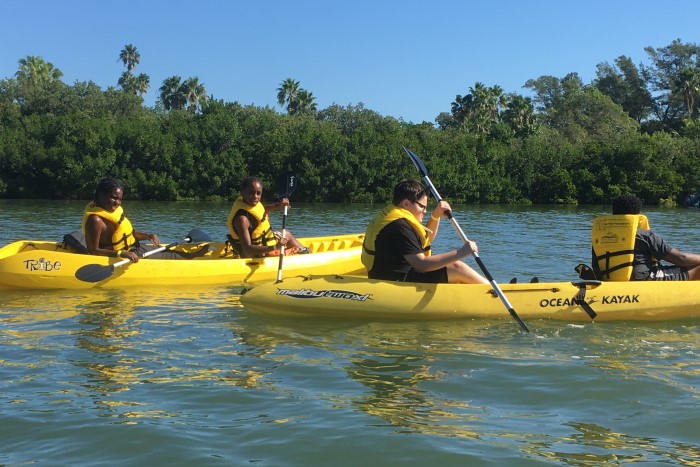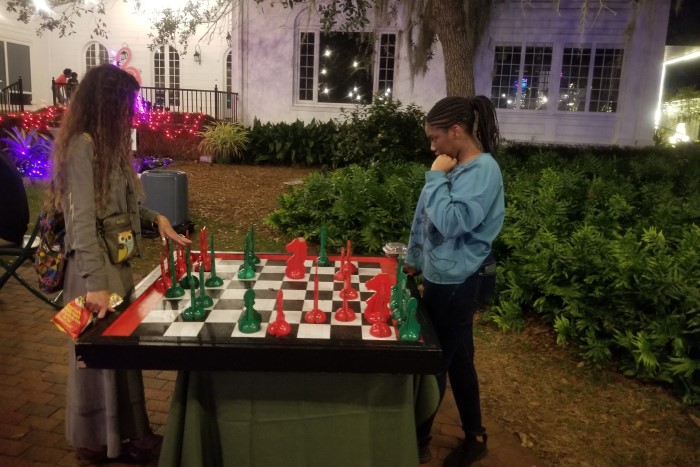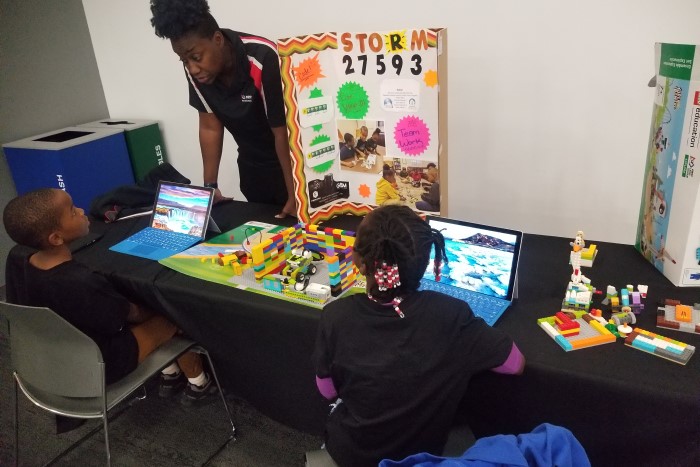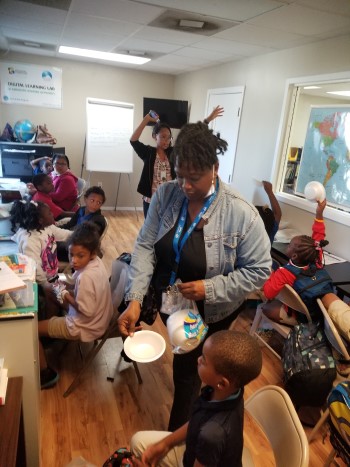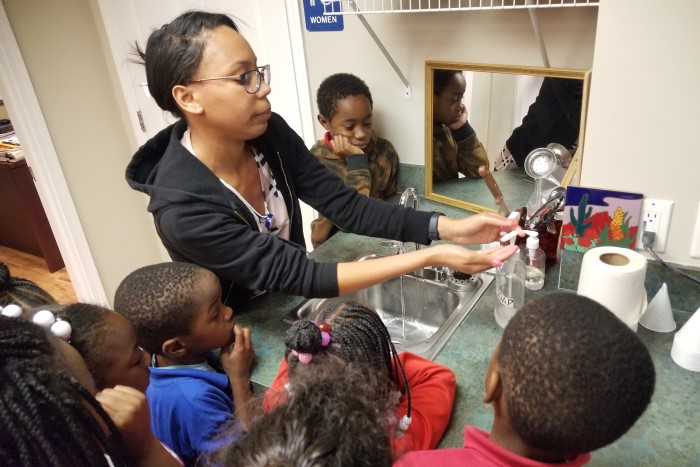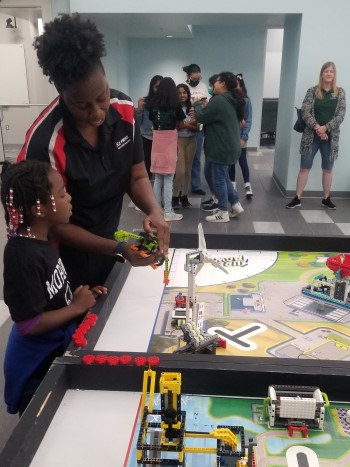 Homeownership
SHA's Homeownership Program provides qualified Housing Choice Voucher (HCV) families with the opportunity to own a home. The process of purchasing a home through this program is similar to the conventional home buying process, and families can purchase a single family home, town home, condominium or cooperative anywhere within SHA's jurisdiction.
Families will utilize the voucher assistance to pay a portion of their mortgage for up to 15 years or as long as they qualify – the same way families use a voucher to pay a portion of their rent
In addition to financial assistance toward the mortgage payment, the program provides pre- and post-purchase home buyer education, credit counseling and other services to help families navigate the home-buying process and increase their chances of success. To qualify for this program the family must already have a HCV voucher and must:
Be a first-time homeowner or have not owned a home within the last three years
Has a minimum income (equal to 2,000 hours of annual full time work at minimum wage).
Have been employed continuously on a full-time basis for at least one year
Complete a pre-assistance homeownership and housing counseling program
For disabled families, the minimum income is equal to the monthly (SSI) benefit for an individual *Seniors and persons with disabilities may be exempt from the minimum income requirement and may be eligible for an additional term of mortgage assistance.
SHA participants who would like to learn more about this program should speak to their case manager at 361-6210.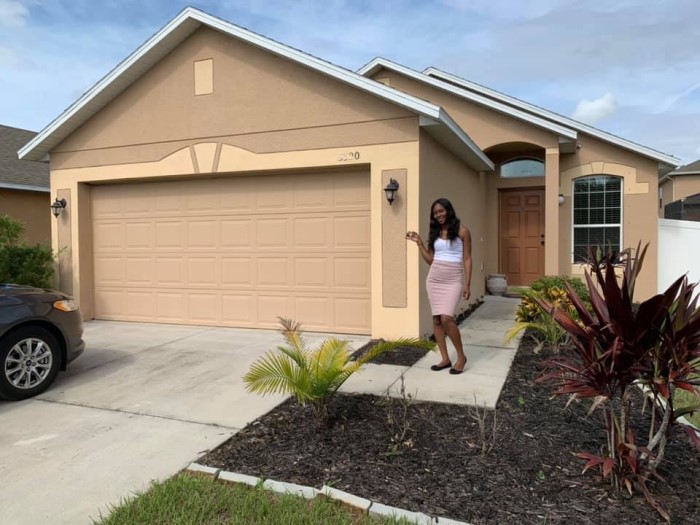 Family Self Sufficiency
Take one step closer to providing the future you want for your family
About the Program
The FSS Program is a five-year, self-paced, voluntary program designed to assist Housing Choice Voucher participants achieve economic independence. Participation requires a personal commitment by each individual to develop goals that will lead to self-sufficiency. In exchange, participants will receive supportive services and the opportunity to earn an escrow savings account.
These goals may include
Education
Specialized Training
Job Readiness and Job Placement Activities
Career Advancement Objectives
Mentoring
Budget/Credit Repair
Home Buyer Education
Goals for each participating family member are set in individual training and services plans attached to the FSS participation contract.
Escrow Account
The incentive of the FSS Program is a special escrow account that is set up for each participant. As the participant's earned income goes up, the rental subsidy remains the same, with the remaining money deposited monthly into a savings account. This account belongs to the participant and is disbursed upon graduation from the program. While participating, families may borrow from their savings account once per year to help meet the needs of their personalized goals. Each graduate decides how this money can best serve the future of their family.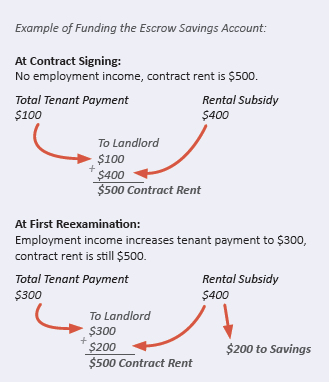 Requirements
Participants must:
Seek and maintain suitable employment. Must be employed six months prior to the expiration of the contract and be Welfare free of cash benefits for one year prior to the expiration of the FSS contract.
Be the head of household and have the willingness and ability to meet program requirements.
Work closely with a case manager to develop and carry out personal goals individualized by the participant.
If you would like additional information please call 361-6210 ext. 261 for Ken Waters or ext 252 for Michelle Bailey.
Pathways to a Better Life
The Sarasota Housing Authority has developed a pilot program, Pathways to a Better Life (PBL) that partners with families for the express purpose of breaking the intergenerational cycle of poverty.
PBL is intended to assist low-income families in need of housing who voluntarily agree to work and/or be in school full time in order to put themselves and their children on a direct pathway to a better life. A two-generation approach will be utilized incorporating:
Intensive case management to help guide and support the whole family achieve their goals;
A major focus on early childhood education as well as education opportunities for parents;
Economic supports with subsidized housing as well as savings accounts funded through monies the family would otherwise pay in rent as their income increases;
Access to health screenings and services coordinated by the new Babies and Children's Medical Center Clinic in the Glasser-Schoenbaum Center, just two blocks from our family development;
Building on and enhancing social capital through parent networks.
Our program is built on four pillars:
Belief in the ability of our residents
The value of high expectations, for parents and children
A two-generation strategy and approach to break the intergenerational cycle of poverty
Taking ownership of and accountability for choices
Focus on Early Childhood Literacy
The Sarasota Housing Authority (SHA) is proud to be engaged in multiple, expanding efforts aimed at eliminating the achievement gap for children growing up in public housing. The Campaign for Grade Level Reading highlights three key areas to address in order to eliminate the achievement gap: 1) School readiness, 2) Chronic absences and 3) Summer learning loss. The following is a list of initiatives and programs SHA has sponsored to do just that through effective partnership and collaboration:
At our SHA Learning Center at 1912 N. Orange Ave., we have established our first, on-site children's library in out Learning Center where kids can come and read and check books out. Our Housing Choice Voucher program office also distributes free books to families with young children when they come into the office.
We have several little free libraries installed in and around our primary public housing community as well as Janie's Garden to encourage children and parents to take or borrow a book to read.
SHA is recognized as a leader and pacesetter in the area of working directly with the school board and individual schools to address and reduce chronic absences and get our kids in school every day. SHA has been meeting since November 2015 with the Alta Vista Principal and school personnel to plan and coordinate efforts to address each SHA child with chronic absenteeism. SHA staff have met with parents whose children have missed at least 10% of school days to counsel them on the importance of getting their kids to school on-time, each day. SHA also awards kids who have good and/or improved attendance each quarter.
SHA has been providing an after-school homework club that welcomes kids each day to come and complete their homework and then use the computer lab to utilize educational software. This program is now housed in our Learning Center. SHA now pays for local certified teachers to coach kids in reading and math skills.
Each summer, SHA hosts multiple book giveaways. SHA partners with the Sarasota County Libraries and Sarasota Police Department as part of the national Book Rich Environment effort to distribute hundreds of free, quality children's books.
For the last five summers, SHA's Resident Services has hosted a Summer Enrichment Camp. This is an eight-week summer program for kids ages 6 to 13. SHA's students are engaged in a structured, safe and fun atmosphere that gives them the opportunity to be exposed to many new things that they may not have the chance to see otherwise. Our kids explore arts and crafts, physical fitness, field trips and tours that include Sarasota Fire Department, Florida Aquarium, Mote Marine Laboratory and Bishop Planetarium. Most importantly, all students are required to complete a minimum of 6 hours per week in educational activities and reading that can be accomplished through our educational tools such as iReady which tracks and monitors a student's progress. SHA is a Summer BreakSpot feeding site that provides breakfast and a hot lunch to all students. This free service is open to all school aged children residing in the area.
In addition to celebrating good and improved attendance, SHA celebrates good grades as well. SHA has also printed SHA Academic All-Stars t-shirts for students who made the honor roll during the academic year.